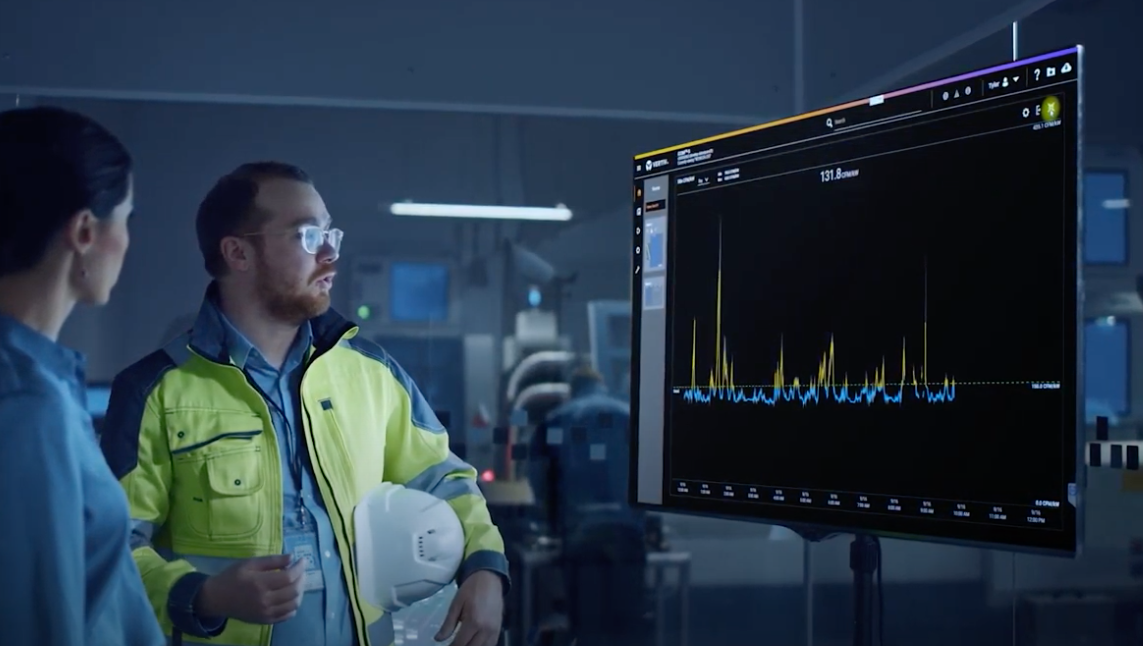 A 2020 Case Study pertaining to work during my tenure as a UX Architect at Vertiv. 
All information in this case study is my own and does not necessarily reflect the views of Vertiv. 
In 2020 I was tasked with designing the next gen interface for an existing Thermal Management Product. 
The overarching vision of iCOM-S Small Form Factor is that it offers the functionality of iCOM-S but is easier to deploy and at a lower cost. It is delivered on a pre-loaded PC that requires minimal user input to get up and running. Some of the benefits of the new iCOM-S Small Form Factor One Vertiv User Interface are:
Easy Installation
Quickstart system configuration
iCOM-s Connect simplified monitoring
Updated Information Architecture
Refined Dashboards
Design thinking techniques were used to rapidly brainstorm designs, and then validate them with customers to give them a voice in the design process. Our latest project involved usability testing for the iCOM-S small form factor project under Offering Manager Tyler Voigt. We spent the first week getting feedback from 6 internal users. We refactored the design based on their input, and then we usability tested it again the next week with 5 Vertiv customers.
At a glance when we view a side by side comparison of the colorized results matrix we can observe how the updates were received by the participants.
Green blocks represent validated tasks
Blue blocks represent comment and design ideas
Orange blocks represent tasks that eventually validated but took more time
Red blocks represent tasks that did not validate were reduced by 83%
The goal is to eliminate the red blocks.
My Role
I was the lead for all aspects of this project. The first iteration of this prototype was built using an existing design system in Sketch and the prototype was built in Adobe XD. 
I collaborated directly with the Offering Manager for all of the usability research. Due to tight time constraints research was limited to two weeks, however we discovered many different ways to improve the design to make it easier to use. 
The team collected 278 data points from potential users via usability testing.  We made 7 major design changes as a result of the usability testing.  
By spending a little bit of time testing product prototypes early and often we are able to refine the product design to create a better experience for our users. It also enables us to capture fresh design ideas from the people who use our products.
The information captured from the usability testing are used to refine the prototype, create context scenarios and deliver UX Elements and Themes which are all important parts of the UX Architecture. As we convert more Vertiv interfaces to the One Vertiv UI it will strengthen the Vertiv Brand and improve the familiarity of our products with our users.

We created two initial user personas, two that represented customers, and then later we added two that represented Vertiv Service employees that would interact with the customers. Then we wrote storyboards that starred the personas as the main character, and showed how they would use the application. We included the Voice of the Customer to illustrate the product value and to build empathy with the user.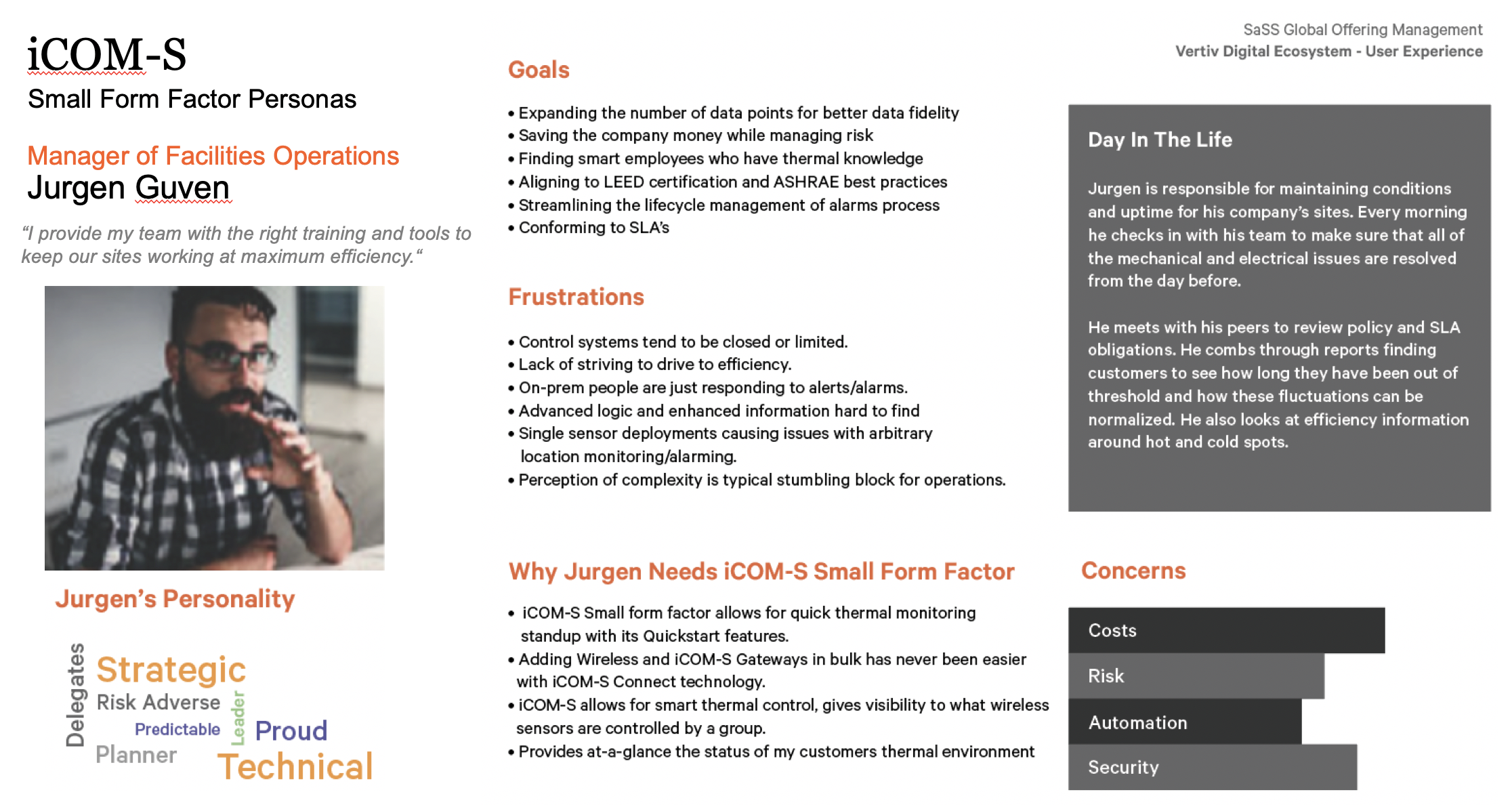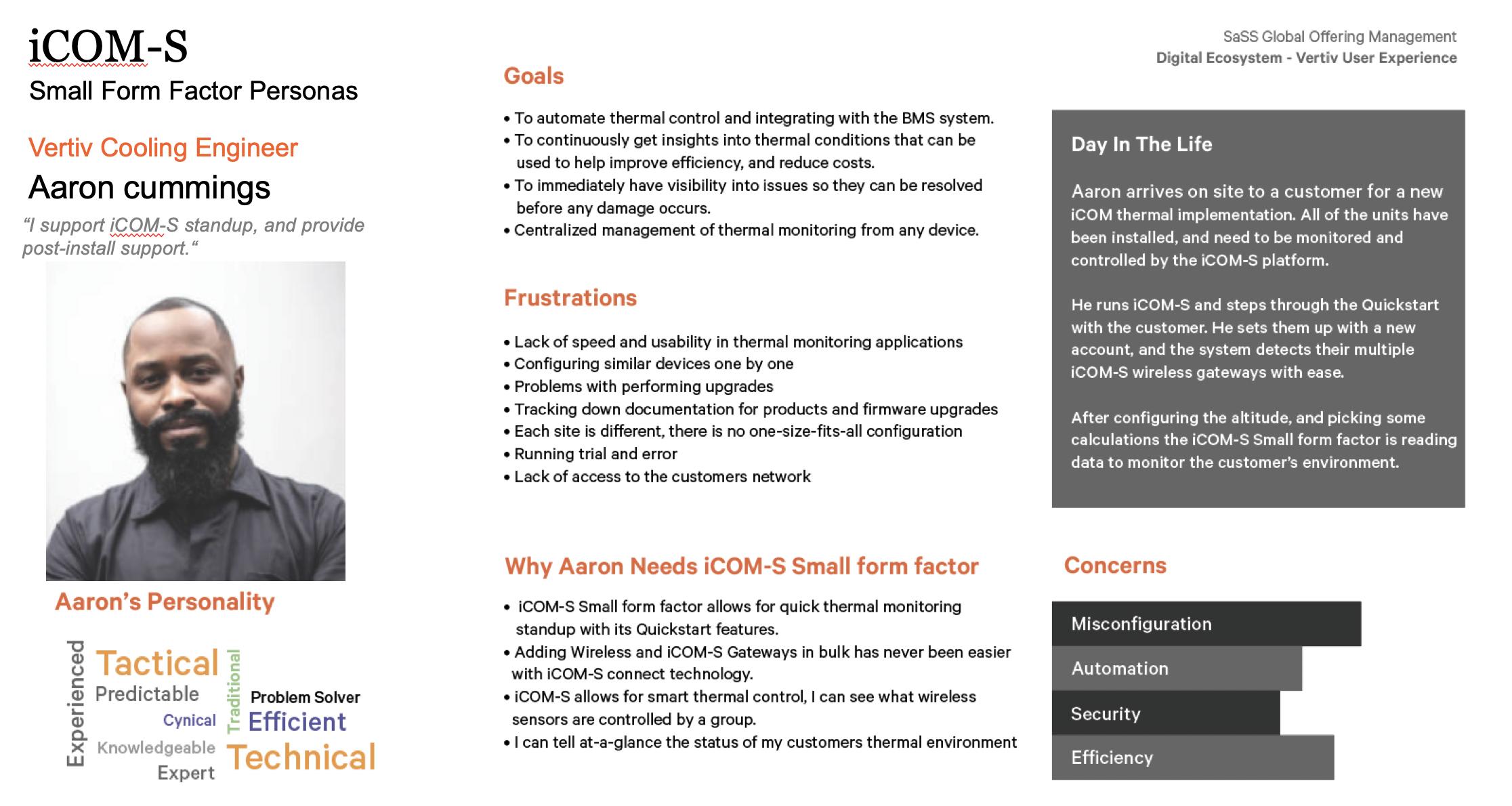 It was time to put together some artifacts for engineering so they would be able to build the application. This included UX Elements and Themes that were used to build a common UX vocabulary and to trace the storyboard data to the product requirements. We also provided interaction maps so they could have a holistic view of the expected interaction points.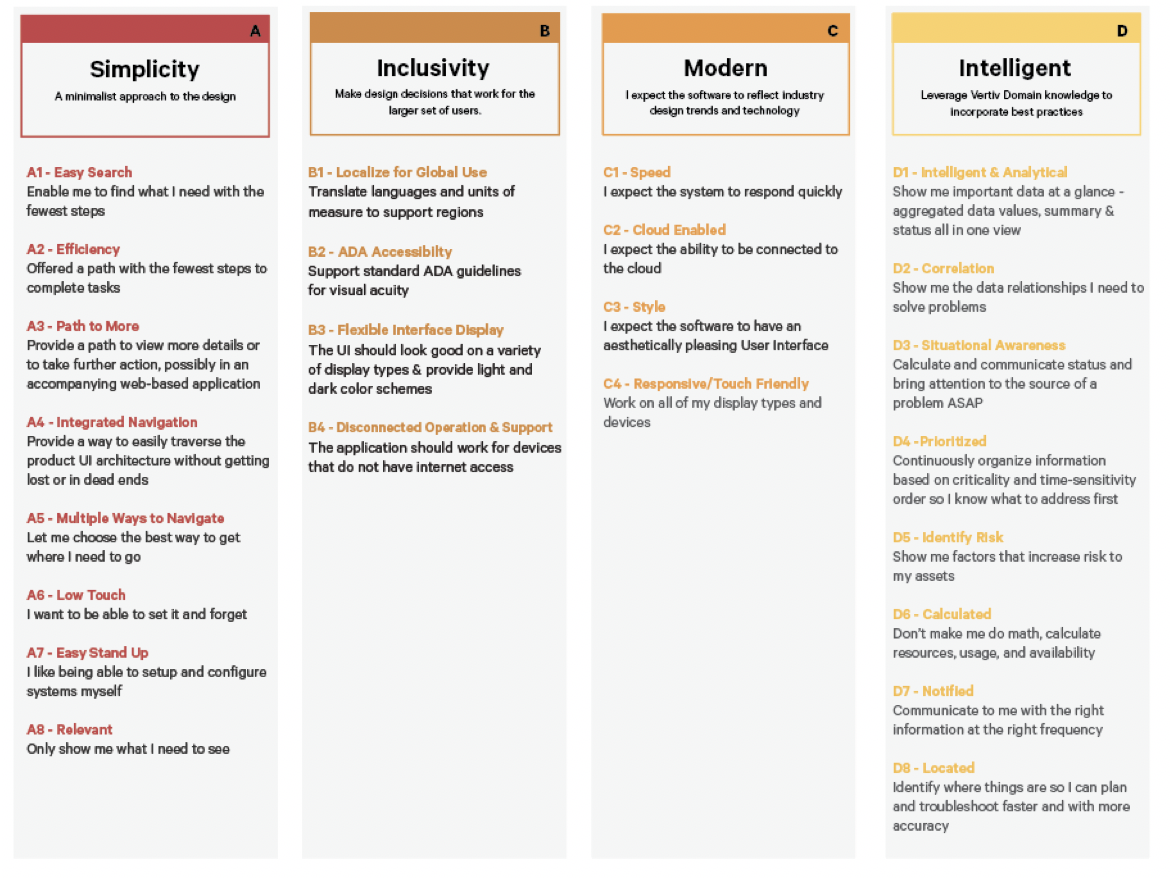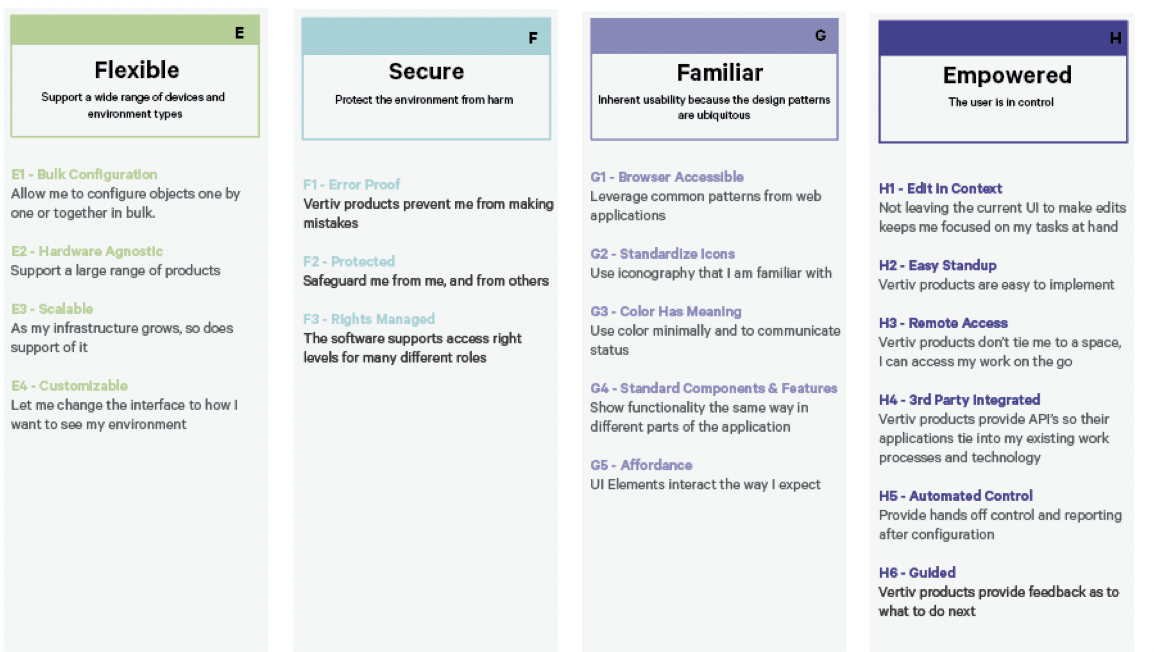 By involving our users, we discovered opportunities in every step of the design process. We provided new pathways in the mobile application to up-sell and cross-sell. All of these opportunities could be viewed in an interaction design map that engineering could use to determine what pages linked to what.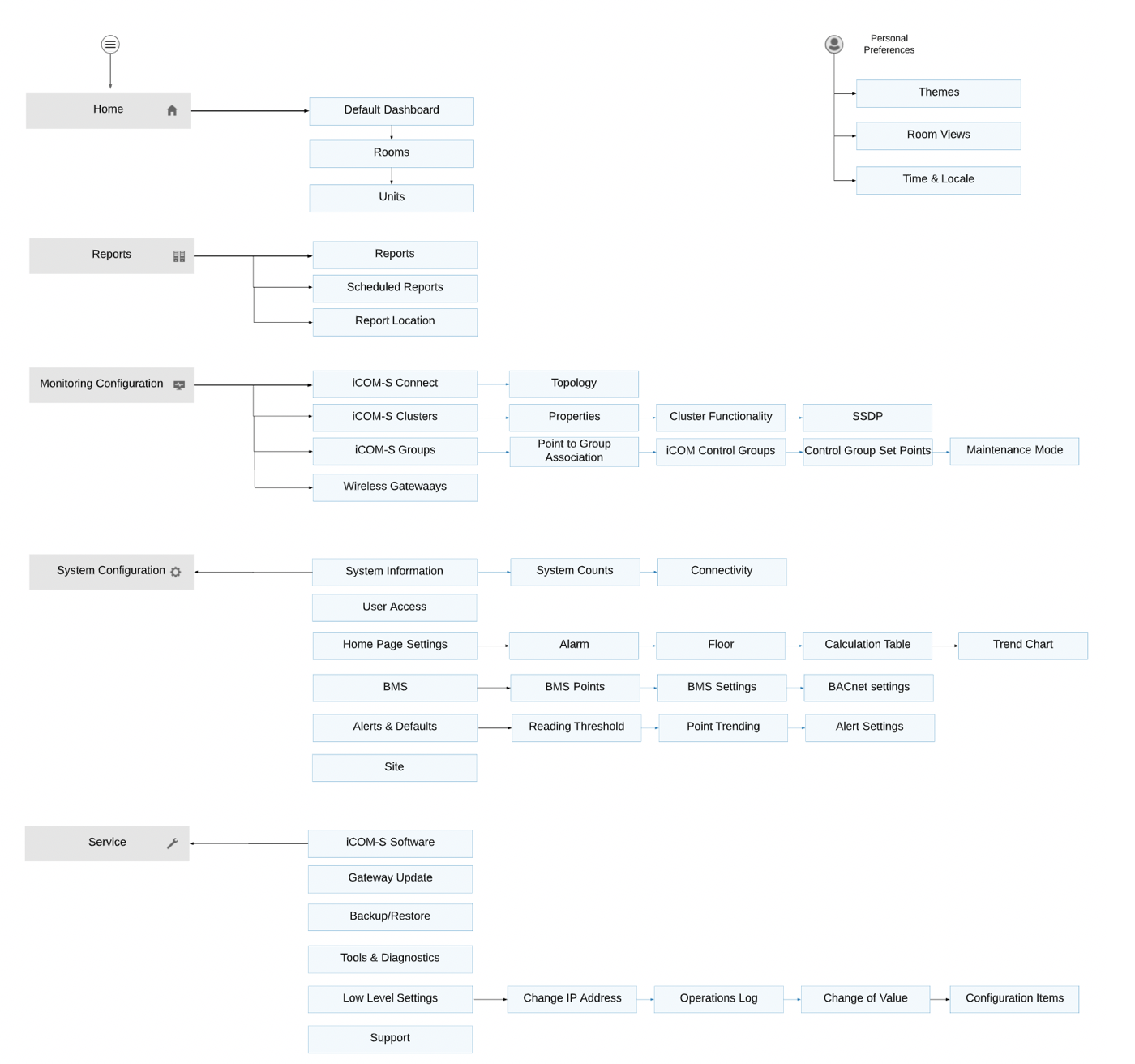 A reusable design system was created to align to Vertiv branding so that all Vertiv products that are created with it use similar elements. This includes standardized icons, fonts, colors, etc.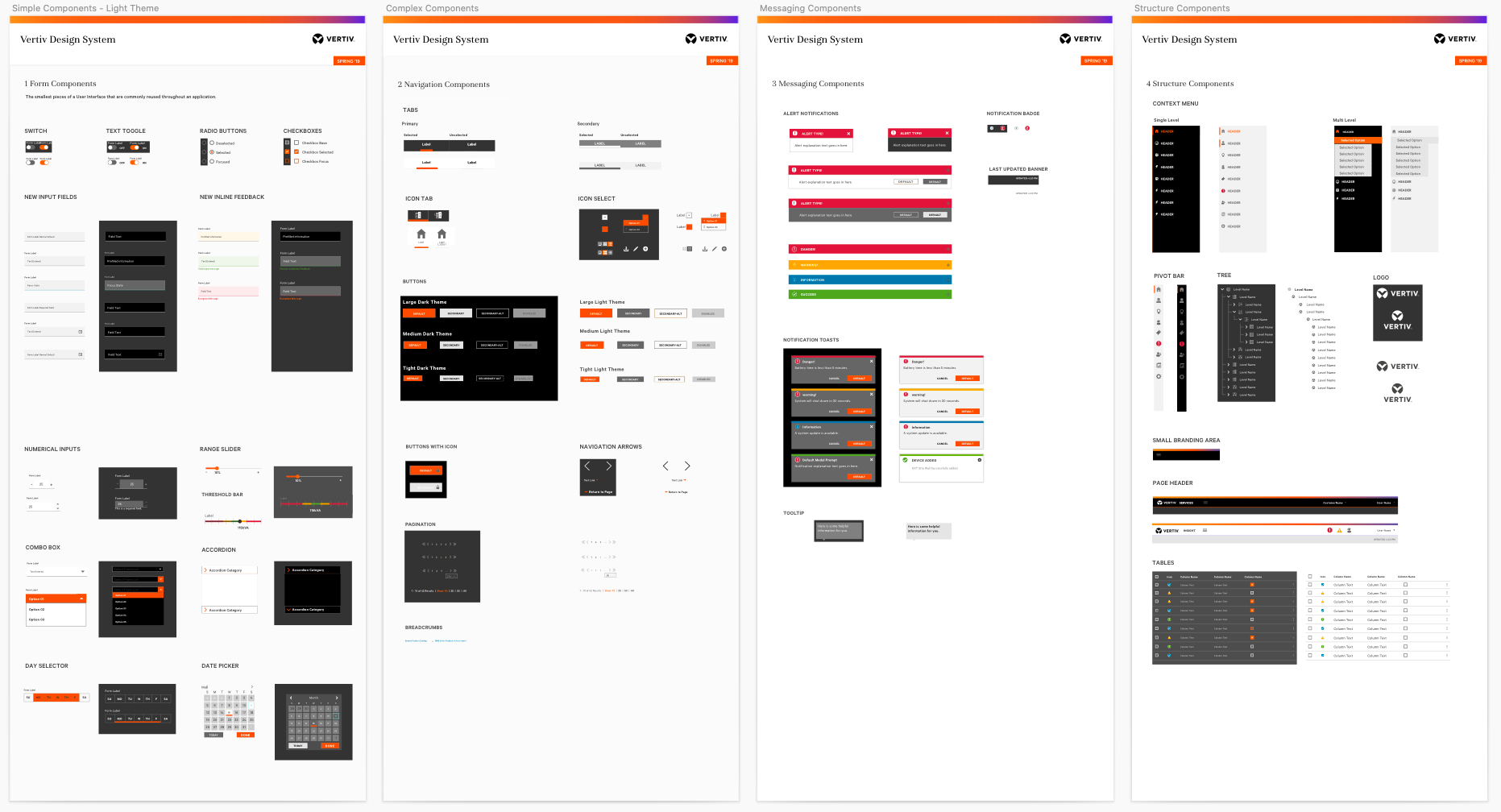 iCOM-S was not without its challenges. We had a tight deadline, and lots of material to test. Doing condensed testing is still better than no testing at all. We were able to find 8 areas of improvement that were impactful in improving the overarching design.